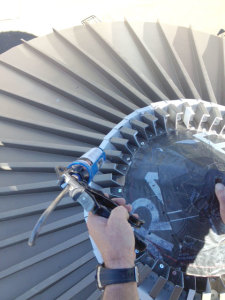 K&S is a full service roofing firm with over 30 years of combined experience between partners Thomas Brunetti and Kevin Silva. The two along with their team of trusted professionals will be sure your job is done according to specifications. Your work site will be clean and orderly. K&S handles commercial and residential projects that are basic or very complex, and intricately detailed. Their attention to detail and professional attitude is well known. Click here to learn about our services or view photos.

Since 1990, Tom Brunetti has been overseeing roofing projects from inception to completion. He has vast experience in sheet metal fabrication and installation, as well all other forms of roofing. He also holds special certification in welding. Kevin Silva met Tom on the job and eventually the two formed this partnership.

Kevin holds a B.S. in Marketing and Business Management plus nearly 14 years experience as a roofing head foreman. His confident project management and problem-solving style is a real asset to K&S. He holds special certifications in OSHA 10, Aerial Lifts and Lull Operator.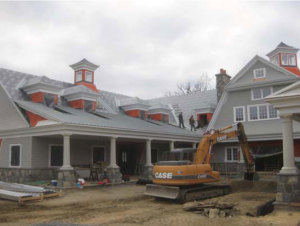 Most importantly, nearly all K&S jobs come to them "word of mouth". People love their work and recommend them to friends and family. That is the best testimonial in this business. Contact K&S today, and they would be happy to furnish you with references!